Beacon Awards
Sponsorship opportunities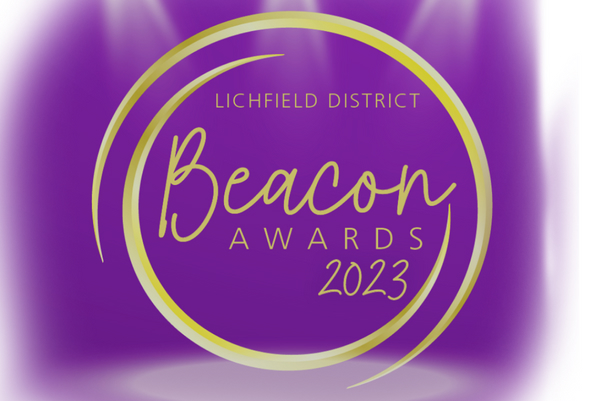 Hero Brand Sponsor - The Lighthouse Package
As the Main Sponsor of the Beacon Awards, you will be the guiding light illuminating local businesses.
You will enjoy a full page and links to your website on the Beacon Awards website and be featured on the Lichfield District Council website. Social media will be set ablaze with a post every month on the LDC platform. Elsewhere, you can expect to have articles about your business in the resident and business newsletters reaching around 35,000 people across the district and included in all campaign communications over the next three months. Your package also includes a table for ten guests at the glittering awards ceremony in October and a full page inside cover in the winners' brochure.
Sponsorship Fee - only £3,000
Award Category Sponsor - The Lantern Package
Throwing a spotlight on the category of your choice as a Category Sponsor, you will be one of the brightest parts of the Beacon Awards. With just one sponsor per category, you will be an integral part of the ceremony and everything that surrounds it. You can expect your advert to feature in the monthly resident newsletter about the awards until October, reaching nearly 30,000 residients, and appear on both the Lichfield District Council and Beacon Awards website. Your own page in the winners' brochure will give you a chance to sparkle! At the ceremony, you will get two seats and get to judge and present an award, along with your fellow business community members.
Sponsorship Fee - only £750 per award category
The Candle Package - Associate Category Sponsor
Be a light for the Beacon Awards when you take your place as an Associate Category Sponsor. You will be helping to champion a category that aligns with your business mission that means the most to you. Your advert will be included in the resident e-newsletter reaching over 30,000 residents plus you will have a a social post featuring you and your services to all followers of Lichfield District Council (around 20,000 people) and an advertisement in the winners' brochure. And with two seats at the glittering awards ceremony itself, your support will make this an awards season to remember.
Sponsorship Fee - only £250 per award category
The Kindling Advertising Package
All it takes is a few embers to keep the flames burning. Take one of these 75 prime advertising spots. For just £50, your business will enjoy advertising on the Beacon Awards homepage for one month. This website is sure to be a hub of activity and excitement during this inaugural awards season. Expect a wildfire!
Advert on the Beacon Awards Website - £50
Terms:
All prices are exclusive of VAT that will be added to the invoice.
Payment must be received before your package commences.
Upon payment one of the team will be in touch to talk about next steps.
Please note: all prices quoted are exclusive of vat and sponsorship is allocated on a first come-first paid basis for suitable organisations.